The foundation of Geeta Group of Institutions was laid down by K. R Education Society in the year 1985 to promote excellence in higher education. The institute was established in response to acute shortage of quality in higher education in Haryana.
GGI in all its branches each of Engineering, Law, Hotel Management, Education, Polytechnic and Management has emerged amongst the best engineering colleges in Haryana, Delhi NCR and Panipat. The achievement of the Academic Excellence Award in the field of technical education has further enhanced the glory of Geeta Group of Institutions. The motto of GGI is to enhance the technical, conceptual and overall development of students. GGI aims at nurturing the students and inculcating in them the professional ethics and making them responsible citizens of India making difference to the lives of people globally.  
Best Engineering College in Haryana
GGI, based out of Delhi NCR, Panipat, Haryana. The accolades earned by the institute speak for itself, the recent one being 'Best engineering college in Delhi NCR', which was awarded to the institute in May 2018, by Pride of India Education Awards. GEC (a best engineering college in Delhi NCR by GGI) is one of the best engineering college in Haryana and Delhi NCR, it is fully furnished laboratories with modern equipment, modern classrooms, Central design Workshop with full of all modern and newly designed pieces of equipment, digital computer lab, and world-class tutorial rooms.
Geeta Group of Institution has their own training and placement cell, which has highly experienced and qualified head. We invite top class MNC's to the campus every year. We provide the training of the students, our training based on the aptitude and analytical reasoning. Till date more than 160 top industries and Organizations have recruited students from GGI and the highest package of which has gone up to INR 20 Lakhs per annum.
Geeta Group of Institutions is inviting applications from candidates for admissions into varied courses being offered in Engineering, Management, Law, Pharmacy and Hotel Management for the session of  2021-22.
An Education as unique as you are
An Education as unique as you are
Our Placements speak Volume
Focused, Competent and
Supreme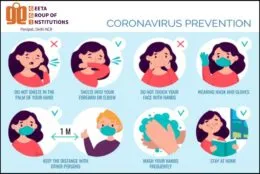 Corona Epidemic – Geeta Group requests all to follow Government norms and stay sanitized
24 Mar 2020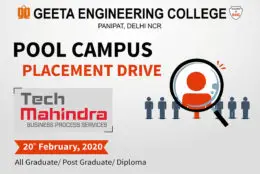 Pool Campus Placement Drive – Tech Mahindra
20 Feb 2020
A good career and a brighter future is what every student looks for. Getting into an international zone and adopting with the new environment is always a very hard matter for any student abroad.
---
Divyangi Mahajan
B.Tech CSE
Mostly students need the environment to become well educated rather than becoming only literate. The Career is the main priority for the student and they need the community to get the support in which they can groom in their talents.
---
Saransh Khurana
B.Tech CSE
As far as, I know LCHM is the college which imparts education as per the need of present competitive environment. LCHM is an institution where the emphasis is given on overall development of the student with much priority to industrial visits, guest lectures, and personality development classes so that graduates can lead the world.
---
Shyam
BHM&CT